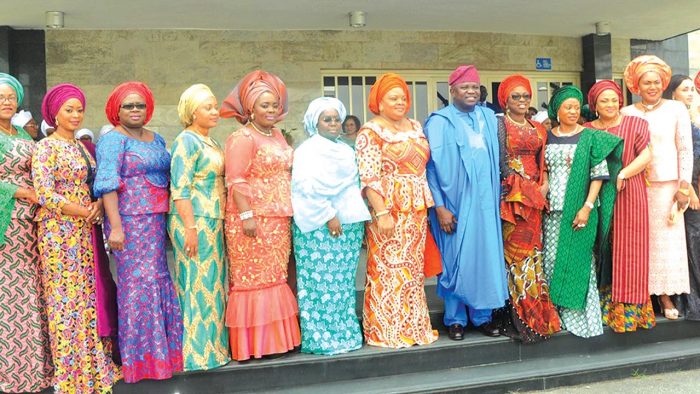 Nigerian Southern Governors' wives forum visits Governor Akinwunmi Ambode of Lagos State
A forum for wives of Governors from Southern Nigeria has resolved to combat Polio and Meningitis, two health challenges that are currently facing the region.
A Communiqué issued at the end of the 5th meeting of the Forum held in Abeokuta, Ogun State, May 10 – 12, 2017, signed by its chairperson, Nneoma Rochas Okoroacha and secretary, Olufunso Amosun, the women commended the efforts of the federal government in reviving the economy.
The women said the efforts further drive the passion of the Forum to provide sustainable support to the vulnerable group in the society; women and children as they bear the consequences of any economic challenge.
Against this backdrop, the Forum in her 5th meeting resolved to address the economic and health issues of women and children in their domains.
"Taking a cue from the initiative of our mother and wife of the president of the country, Mrs. Aisha Buhari, 'Future Assured', the forum wishes to address polio or meningitis, which is a recent health challenge currently affecting some states of the southern region," the statement said.
"The economy remains the superstructure of any meaningful development, the forum therefore resolved to sustain the momentum of the mental, emotional and economic empowerment of women in the various states."
"In an immediate demonstration of this resolve, over 500 women were given economic tools to galvanise finances that will help stabilise their families.
"Peaceful co-existence is imperative for the unity of our country, thus the Forum prized the sisterhood spirit that breaks through the ethnic, religious and political party lines that tends to divide us.
"As mothers and home builders, the effect of this spirit that the Forum generates in us goes a long way to affect our husbands, children and the society at large," the governors' wives said.