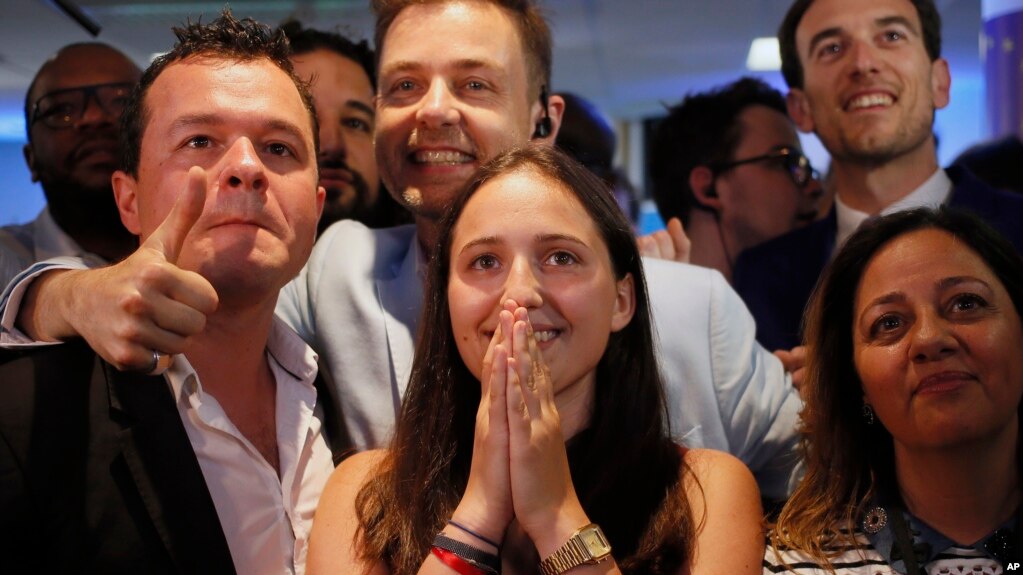 Despite record low turnout, French President Emmanuel Macron's party won an absolute majority of seats in parliament Sunday, according to early polls.
France's new centrist president and his La Republique en Marche (Republic on the Move) party are seeing a resounding victory, winning somewhere between 355 and 425 of the 577 seats in the National Assembly, and enabling the president to push through his promised reforms of France's strict labor laws and its ailing social security system.
Macron's new centrist party easily beat the traditional left and right parties that have led the National Assembly for decades.
​Far-right trailing badly

The far-right National Front party of Macron's rival in the elections, Marine Le Pen, has likely won fewer than 10 seats in parliament.
Macron, who has been in office a little more than a month, has made his mark on the international stage, playing President Donald Trump at his own handshake game and winning, criticizing Russia's Vladimir Putin while standing beside him, and jumping in with new proposals after the U.S. announced a U-turn on climate change.
That has had an effect at home. After five years of Socialist Party rule, in which former president Francois Hollande failed to meet his objectives of reducing unemployment and giving a boost to the flagging economy, the French were depressed and downbeat.
Seeing the new president widely acclaimed and admired on the international stage has made voters at home sit up and take note – and decide to give him a chance.
Prime Minister Edouard Philippe has said Macron "has embodied trust, willingness and audacity."

Maria Gallivan contributed to this report from Paris.